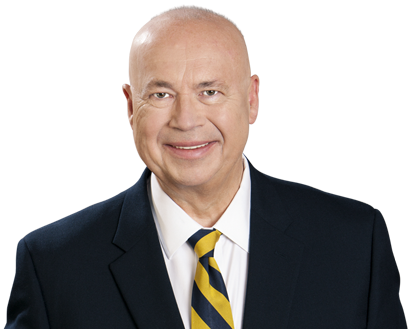 dr Witold Jankowski
A lecturer and business practitioner, Witold Jankowski is one of the most experienced strategic consultants in Europe. He created the Polish edition of the Harvard Business Review magazine and is the founder and president of the ICAN Institute (formerly the Canadian International Management Institute).
He has helped hundreds of organizations and individuals solve business problems that limited their development. Drawing on these experiences and his years as a dean on Manitoba University in Canada, he has developed a deep understanding in business, especially strategy and sales.
Witold Jankowski initiated various ground-breaking meetings between Polish business circles and global authorities in leadership (including Marshall Goldsmith, Dave Ulrich, Heike Bruch, Daniel L. Shapiro), sales (including Neil Rackham, Andy Zoltners, Jeffrey Gitomer), and innovation (including Andrew McAfee, Hal Gregersen, Alex Osterwalder). He also works with leading research and training centres in the world (Human Synergistics International, Communispond, Simon Kucher & Partners, Egon Zehnder, and others). He is an supporter and a propagator of the evidence-based management concept – management based only on proven, research-tested management practices.
From 1992-2000, he taught MBA programmes at business schools in Canada, and has been running development programmes for top managers in Poland for over 20 years (ManagementTM, Strategic Leadership AcademyTM, Personal Leadership AcademyTM). He is the author of the ICAN Total SellingTM sales growth programme, and has worked with numerous companies as a consultant and coach (including Goodyear Polska, SAP, Lyreco, Lotos, Hestia, Ciech SA, TPSA, Eurozet, GlaxoSmithKline, Kolporter, Grupa PSB, Węglokoks, Shell Polska, BSH, Tauron Polska Energia, Veolia Poland, Benefit Systems). He studied Management and Economics in both Canada and the US. He has also completed executive sales education programmes at the Kellogg School of Management (Accelerating Sales Force Performance and High-Impact Sales Strategy).